Who are we?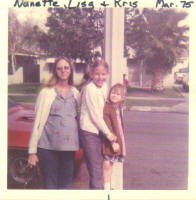 Elsewhere Estate Sales is a family business. It is primarily made up of Kristine Houston, Lisa Frear & Nanette Heiser (and, when extra hands are needed, various spouses, siblings & cousins are recruited as well). Related by blood, all three were raised to appreciate the value of recycling and learned early on that worth is something totally interpretive. Everyone knows the old saying "One man's trash is another man's treasure!"... and it is most definitely true.
---
Kristine Houston has over 15 years practical, hands-on experience in antiques, vintage & second hand furnishing and home items. Born and raised in Southern California, she has accumulated a wide network of consultants, buyers, collectors and other useful connections to assist in identifying, researching, pricing & selling nearly any item an estate might have.
(At right: Kristine being chased by Lisa 1971. Below clockwise: Kristine & Lisa on pony 1975, Nanette & Kristine in photo booth 1971, Kristine at LA Zoo 1974, Kristine, new brother Jason & Lisa 1975)
---
Lisa Frear is the master of organization that keeps the whole ball afloat. She brings to the company her exceptional knowledge of glass, jewelry & collectibles and a lifetime of experience in the field.
(at left: Lisa & Kristine 1975. Below clockwise: Lisa & Kristine '75, Lisa with Daughter Jen 1988, Lisa with Papa 1968, Lisa on Pony, 1972)
---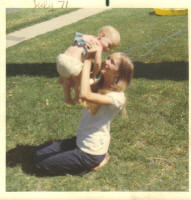 Nanette Heiser keeps everyone motivated & grounded and brings with her an extensive knowledge of antique and collectible books & ephemera as well as a world of experience that comes from being the daughter of a lifelong "junker".
(At right: Nanette holding Kristine, 1971. Below clockwise: Nanette-1971, Nanette with Mom 1958, Nanette with brother Wayne 1963, Nanette with little sister Lisa & dog Lady 1971)
---
We understand that the reasons for our services are often not joyful ones. Whether you're in need of our services because of a recent death in the family, inheritance, large-scale downsizing, or a move to assisted living, we vow to respectfully handle your estate and help you through this difficult time. We are dedicated to making your estate sale experience a heartfelt, painless and discreet process, as well as a profitable one.
---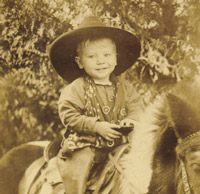 Elsewhere Estate Sales is dedicated to the memory of Bill Martin - Grandfather to Kristine and Dad to Nanette and Lisa. Bill taught all three girls to look for the unexpected and to appreciate a good deal.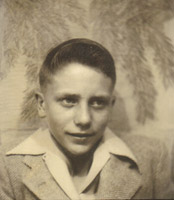 A collector of everything, Bill was a veritable font of useless AND useful knowledge. He had a wicked sense of humor and a keen eye for a bargain.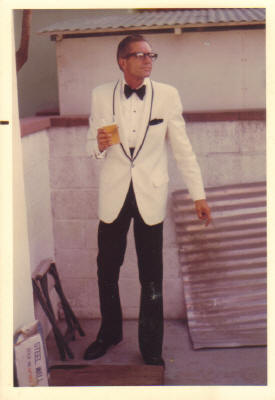 In loving memory of William "Bill" Martin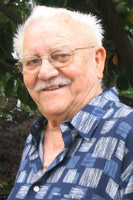 December 4th, 1929 -- March 4th, 2007