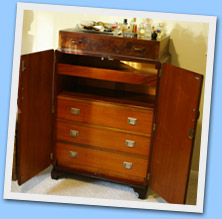 Why have an estate sale?

Estate sales are the smartest way to go when you must clear out a home whether due to the recent passing of a family member, divorce, or a large scale move. A good estate sale company will make more money for you than you could make for yourselves - and you don't have to do any of the work!
We will --
* Take care of everything!
* Organize, research, display and price
* Staff the sale with our team
* Advertise and contact collectors, dealers and the general public
* Work with you in disposing the remaining items
What do YOU need to do? Almost nothing!
* Call us as soon as possible! Our schedules can fill up quickly -- setting up a sale can take anywhere from one to three weeks, depending on a number of factors. The sooner you call us, the sooner we can get started!
* Don't throw anything away! No, really. You've heard the old adage "One man's trash is another man's treasure"! This is never more true than in the estate sale business! Let us worry about what's trash and what's not - just make sure there is trash service still available at the home. To see a list of items commonly thrown away by family members that can actually be worth a considerable amount, click here.
*Likewise, we will need electricity and water services to remain on until after the sale.
* Make sure you have legal right to sell the property - if the estate is involved in a trust, check with your lawyer to make sure when you have legal right to sell.
* Let us do the work for you! Just sit back, relax, and wait for the cash!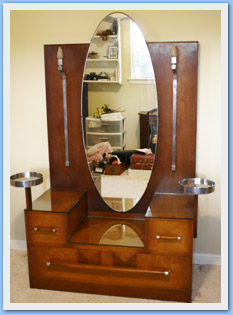 In a hurry with a tight deadline? Ask us about our "Quick Sale" options...